Steel Fiber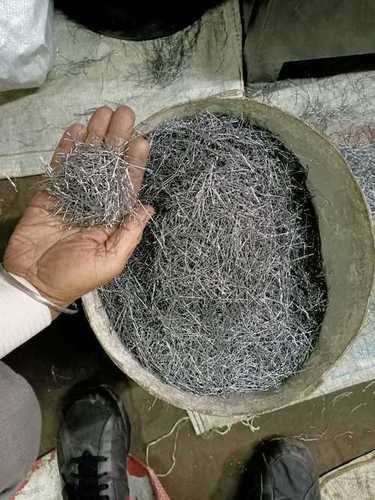 Steel Fiber
Price And Quantity
Kilograms/Kilograms

5.00 - 15.00 INR
Product Description
Steel fiber is a type of reinforcement material used in concrete and shotcrete to improve its mechanical properties and performance. It is made from thin, elongated steel wires or filaments that are either cut or melted from steel sheets. Steel fibers are added to the concrete mix to enhance its tensile strength, toughness, ductility, and resistance to cracking and impact, making it suitable for various construction applications where high-performance concrete is required.
Frequently Asked Questions (FAQ):
Q: What is the purpose of steel fibers in concrete?
A: The addition of steel fibers to concrete enhances its tensile strength, which is typically low in traditional concrete. This reinforcement increases the concrete's ability to resist cracking, flexural and shear forces, and impact loads, making it more durable and reliable for various construction projects.
Q: What are the different types of steel fibers available?
A: There are various types of steel fibers, including hooked-end fibers, straight fibers, crimped fibers, and others, each designed with specific features to optimize concrete performance for different applications.
Q: What construction applications use steel fiber-reinforced concrete?
A: Steel fiber-reinforced concrete finds applications in industrial floors, tunnel linings, bridge decks, pavements, precast elements, shotcrete, and other high-stress environments where improved concrete properties are essential.
Q: How are steel fibers added to concrete?
A: Steel fibers are typically added to the concrete mix during the batching process. The fibers are uniformly distributed throughout the mix, ensuring they are well-dispersed within the concrete matrix.