Shoulder Pad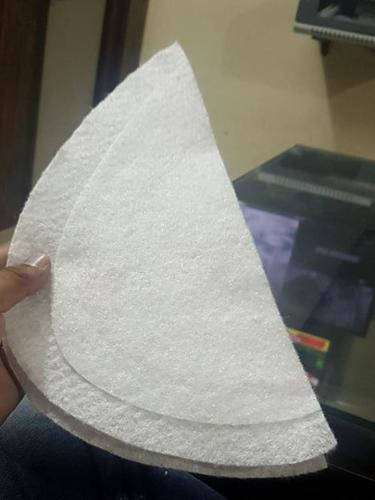 Shoulder Pad
Product Description
A shoulder pad is a cushion-like, padded garment accessory designed to be inserted into clothing to add volume and structure to the shoulder area. It is commonly used in tailored clothing, such as blazers, jackets, coats, and some formal dresses. Shoulder pads help create a more defined and broad-shouldered silhouette, improving the overall fit and appearance of the garment while enhancing the wearer's posture.
Frequently Asked Questions (FAQ):
Q: What are shoulder pads made of?
A: Shoulder pads are typically made from various materials, such as foam, cotton, polyester, or a combination of these. The choice of material depends on the desired level of padding, thickness, and flexibility.
Q: What is the purpose of shoulder pads in clothing?
A: The primary purpose of shoulder pads is to add structure and shape to the shoulder area of garments. They create a balanced, broad-shouldered look, improving the garment's fit and enhancing the wearer's posture.
Q: Are shoulder pads only used in women's clothing?
A: Shoulder pads are commonly associated with women's clothing due to their extensive use in women's formal wear and power dressing during the 1980s. However, they are also used in some men's clothing, especially in tailored suits and jackets.
Q: Can shoulder pads be removed or adjusted in clothing?
A: In many cases, shoulder pads are removable or detachable, allowing wearers to adjust the level of padding according to their preference. Some garments may have sewn-in shoulder pads, which are not removable.